Ski the Andes
South America is the cure-all for those of us who get powder withdraws during the summer months. South America's winter is opposite from North America's making it possible to experience an endless winter.
High in the Andes mountains, the Western Hemisphere's tallest mountains, Argentina and Chile ski resorts provide world-class ski access, convenient lodging, unique cultural experience and unforgettable views.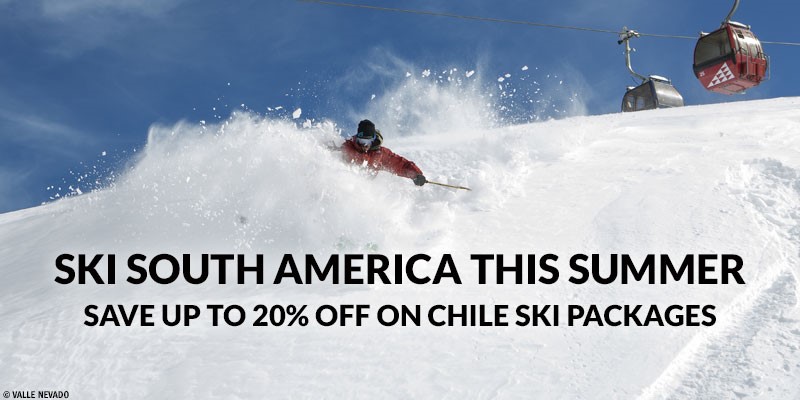 See our best-selling South American resorts below, or search our experts by requesting a free, custom quote.
Request a quote